La Saline Royale and its gardens shine day and night
The Arcs et Senans Garden Festival in Franche-Comté runs until October 25. An opportunity to visit the ephemeral gardens day and night.
Magical under the nightly lighting, the Saline Royale Festival ends in style this month, over two days of entertainment on October 24 and 25, marked by conferences and the presence of several nurserymen who present their plants over of the two days.

The ephemeral gardens 2020
This year, the Saline Royale Garden Festival opened at the end of June under the sign of Circus and live performance. Thus, the gardens created have become reflections of the dreamlike universe of clowns and circus artists. As a testament, the 'Populus Circus' garden traces the imaginary circle of a marquee, under a colorful, high-perched mobile. This scaffolding garden was designed, like the other eleven gardens, by a team of young landscapers, then produced by high school and local students, in conjunction with the Saline team. Because the principle here remains to rely on a local and circular economy.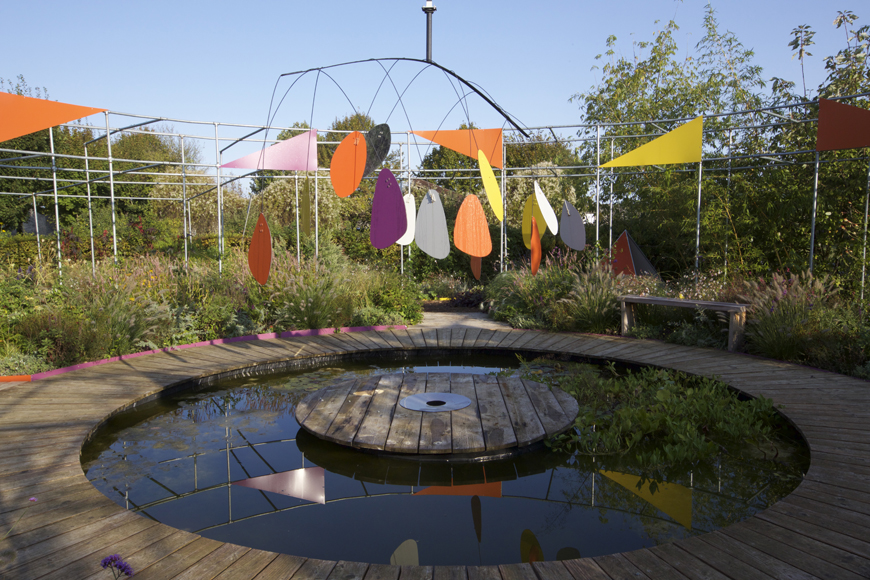 "Populus Circus" designed by P. Crevillers, C. Nivet and L. Somonin from the Ecole de Paysage de Blois.

Illuminated facilities
Privileged moment: visitors who have the chance to spend the night in the accommodations at La Saline can discover the illuminated night gardens. The place takes on a whole new dimension under the rays of the moon. The circle of poplars is suffused with golden mists, the hemp hut imagined by architect Luc Schuiten is illuminated by a strange interior life, while the 'Clairière aux contes' invites you to dance the wisps. Intense moments…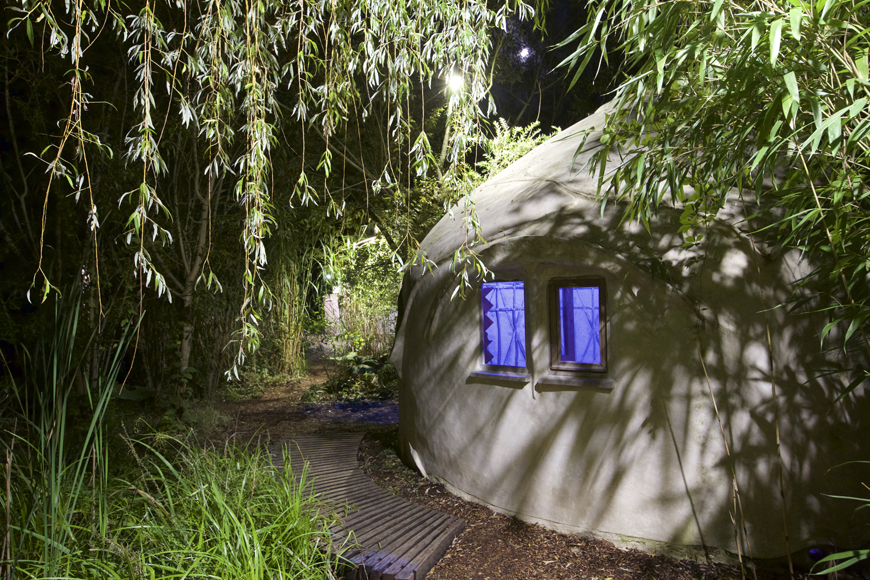 Habitat Nature, Luc Schuiten's hut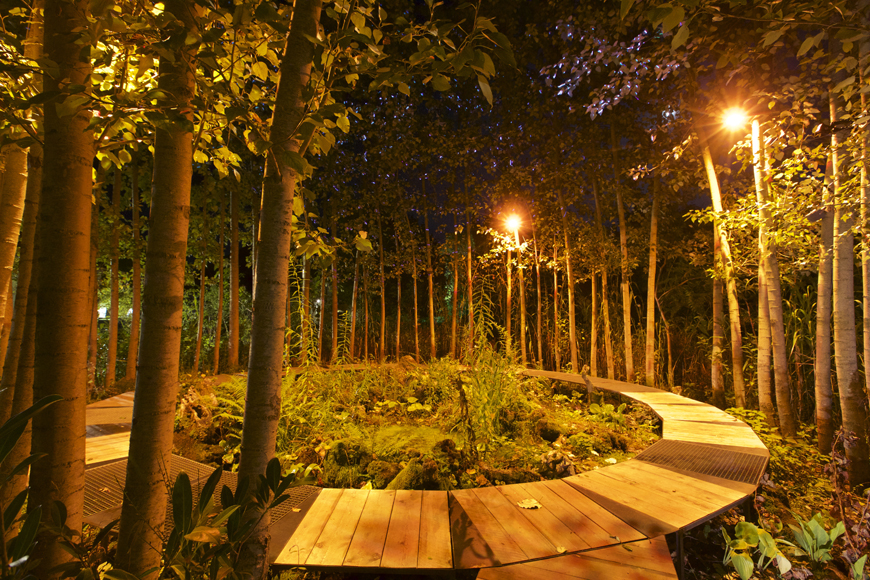 "Falling, not falling" by G. Aubeton, T. Clavié, M. Bernet of the Lille School of Architecture and Landscape.
The Ideal City project
This year 2020 marks an important step in the expansion of La Saline Royale. The architect Ledoux, who designed his circular plan four centuries ago, in the form of an ideal city, was only able to carry out part of his project. Soon, the extension of its immense Circle will be deployed over 15 hectares, under the leadership of landscape designers Gilles Clément, Vincent Mayot and Leïla Toussaint. The initial semi-circle will then host permanent "moving gardens". And in 2022, the second semi-circle should be planted with 400 trees and fitted out with 20 gardens… transforming the exteriors of La Saline into a real laboratory of the landscape.
Saline Royale
25610 Arc et Senans
France
www.salineroyale.com