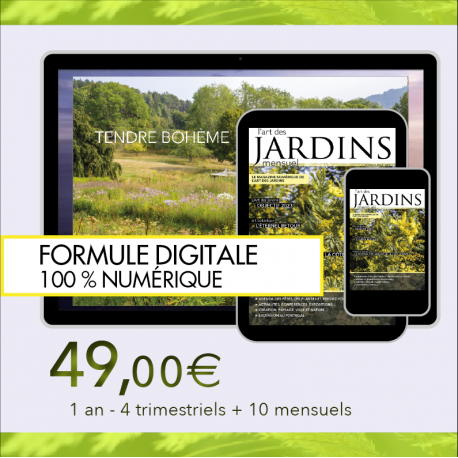  
Subscription - 1 year - 100% digital
FORMULE DIGITALE
Enjoy gardens at their best with our one year subscription:
One year of L'Art des Jardins in digital version only.
One year of L'Art des Jardins
L'Art des Jardins is published quarterly (4 issues / year). You will get the monthly L'Art des Jardins Mensuel with the same one year subscription (10 issues).The digital version is readable on our special e-reader on all devices with a web connection.
Please select from the options listed just underneath the price whether you wish the subscription to start with the issue currently on sale in the newstands. By default, we will start the subscription from the next issue to be published.